Premium Bottom Lash Extensions 0.07 Mixed 6-8mm (16 Lines)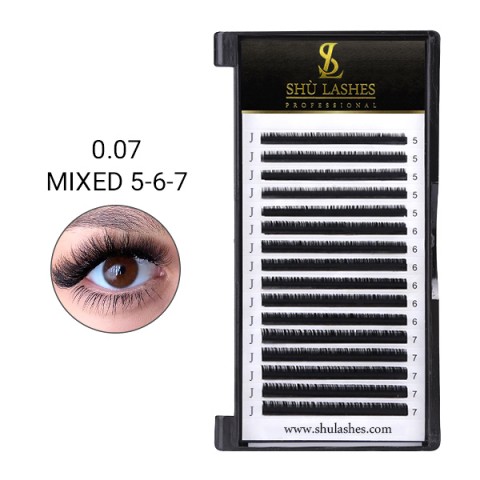 Premium Bottom Lash Extensions 0.07 Mixed 6-8mm (16 Lines)
Option:
Why you need Shulashes?
Stable Curl. Curl and thickness stable up to 3 years.
Foil Strips. No residues, easy to tear off.
Improved Technology. Brown tape, quick to pick off.
No Kink. Loose natural, all same length.
More Thick. Even ends, denser roots.
Each pack contains 1 tray of lash(16 Lines).