Dark Brown Volume Lashes Extensions (16 Lines)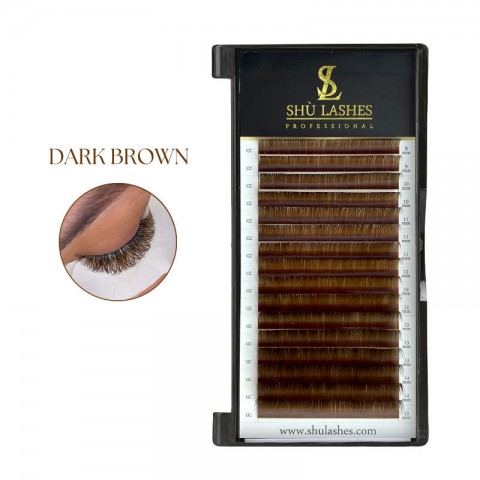 Dark Brown Volume Lashes Extensions (16 Lines)
Option:
Shulashes Dark Brown lashes are the perfect addition to your lash collection - they are the best choice for clients with very light-blonde hair, for our older clients, or those looking for a very natural 'barely there' look.
Why you need Shulashes?
Stable Curl. Curl and thickness stable up to 3 years.
Foil Strips. No residues, easy to tear off.
Improved Technology. Brown tape, quick to pick off.
No Kink. Loose natural, all same length.
More Thick. Even ends, denser roots.
Each pack contains 1 tray of lash(16 Lines).