Eyelid Lifting Tape
Bulk Price Will Apply Automatically Based On The Quantity.
5 or more $4.50 10 or more $3.99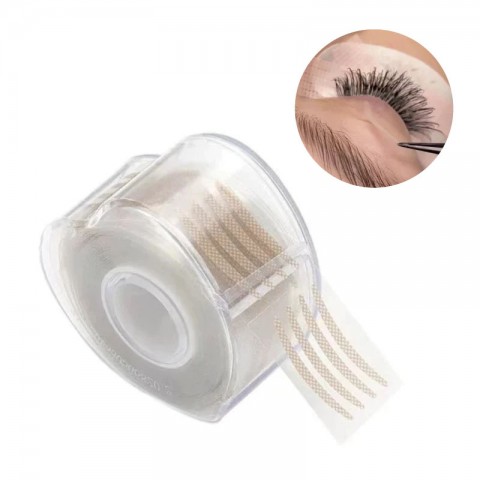 Eyelid Lifting Tape
Option:
Shu Lashes Breathable tape made with a flexible and super thin PE material, it's a comfortable eyelash extension tool.
Gently lift the end of the tape with the tweezer
Without touching the tape with your fingers, stick one end of the tape to the area of the eyelid that you would like to move, secure with your fingertip or with your second pair of tweezers, and gently pull the eyelid across/upwards.

Secure the other end of the tape, holding the eyelid in the desired place

When you are done, gently take the end of the tape again with your tweezers and gently lift it from the skin.
Each pack contains 1 roll of tape.