Lash Bath Foam Cleanser (60ml)
( 4 reviews )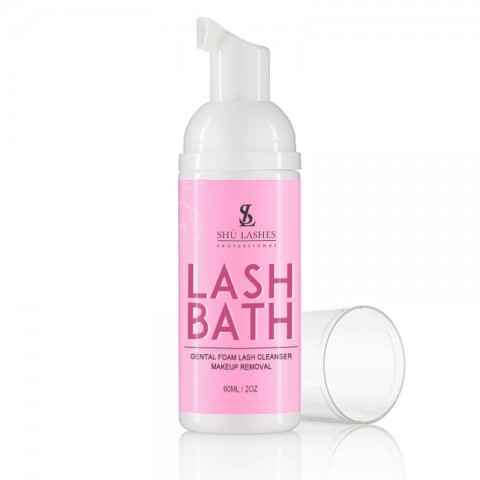 Lash Bath Foam Cleanser (60ml)
Cleaning natural lashes is a must process before application. Shu Lashes shampoo removes cosmetics residue, oil, and dust from the client's eyelashes before applying the eyelash extensions. This pre-application cleaning routine improves adhesion, enhances retention times and increases customer satisfaction.
PREMIUM LASH SHAMPOO:
Restores the moisture PH of natural lashes after cleansing with cleanser.
Improves bonding of natural lash to the adhesive.
Speeds up the drying time of the adhesive.
Easy to use pipette for a mess-free application
Vegan and cruelty free
Paraben, Gluten, Collagen and Guanine Free
Recyclable glass 15ml bottle
Each pack contains 1 bottle of lash shampoo(30ml).