Lash Extension Removal Kits
( 4 reviews )

over 5 kits $13.99, go wholesale >>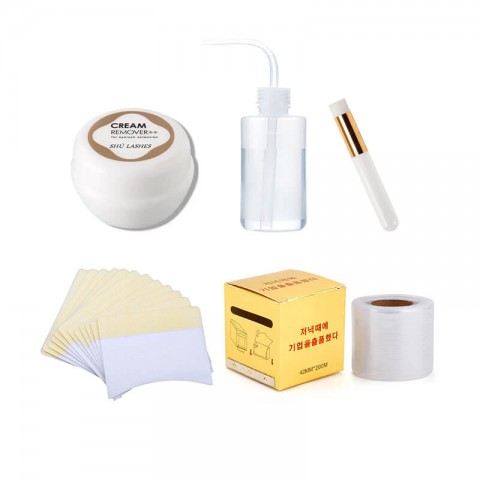 Lash Extension Removal Kits
Shu Lash extension removal kit includes:
- includes bestselling Shu Lash removal products
1 x Glue Cream Remover (10g)
1 x Elbow Rinse Bottle
1 x Removal Plastic Wraps
1 x Removal Pads (40pcs)
1 x Lash Cleansing Brush
NO IRRITATION: Eyelash remover is gentle and non-irritating, effective removal of eyelash extensions with minimal irritation.
SAFE FORMULA: Lash extension remover is easy to control and prevents slipping into your or your customers' eyes.
HIGH QUALITY: Cream lash remover has been tested and approved to MSDS, KC certification and SGS. Eyelash extension glue remover is for advanced lash stylists. NOT FOR SELF-APPLICATION
Please note that the photos are just for the illustrative purposes and actual contents may vary.