Lash Tweezer Sterilizer Box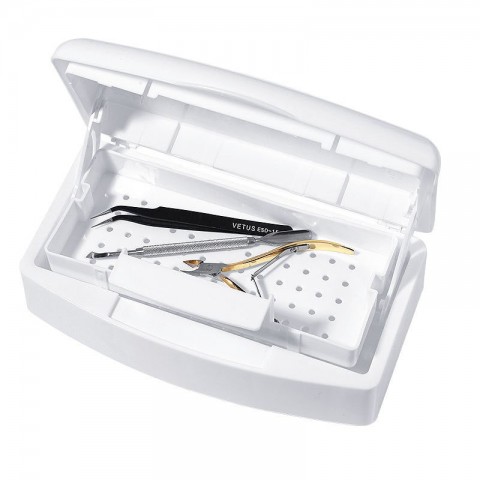 Lash Tweezer Sterilizer Box
Shu lashes tweerzer sterilizer box is specially design to clean beauty tools including tweezer, eyelash curler etc. Ideal beauty tools cleaner for salon and home use.
Effective plastic tray for daily manicure tool alcohol cleaning.
It with a self-draining basket, tray can be lifted automatically when the lid is opened.Made from high quality plastic, no smell, solid and durable for long last using.
Easy to use, just pour alcohol into the tool box, and close it for Cleaning.
Each pack contains 1 piece of box.