6Pcs Double-Layer Replacement Eyelids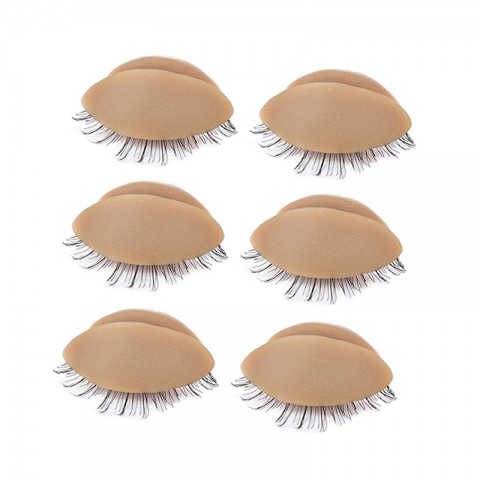 6Pcs Double-Layer Replacement Eyelids
Shu Lashes professional mannequin eyelid replacement for eyelash extension practice. We upgrade the eyelid to double layers, which is more realistic.
Good quality silicone material, no ware odor and smell.
Easy to practice your lash extensions skill and reusable.
Flathead design and the back hole help stay in place during practicing.
Ideal for beauty salon, training school or indivdual use.
Each pack contains 6pcs of eyelids.