Disposable Micro Brushes Swabs 100pcs
( 10 reviews )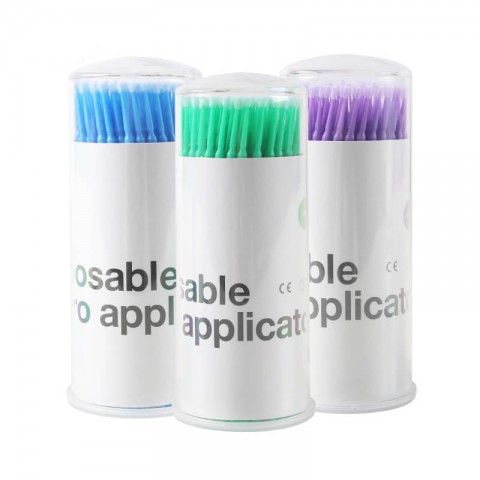 Disposable Micro Brushes Swabs 100pcs
Option:
Our micro brush swab is ideal tool to apply eyelash extension primer, coating sealants, and removers. Their microfiber tips absorb the drop without dripping, which help the artists with all precision work.
Non-absorbent, lint-free, thin microfiber tips.
Micro tips allow you to reach any difficult areas.
It can be also be used to remove the single eyelash extensions that is done incorrectly without touching the surrounding lashes.
Disposable, designed for single use.
Each pack contains 100 piece of micro brush