Ellipse Flat Lash Extensions 0.20mm (16 Lines)
( 2 reviews )

over 5 trays $6.99, go wholesale >>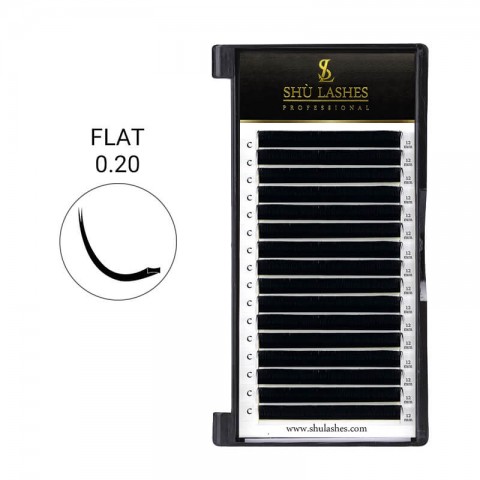 Ellipse Flat Lash Extensions 0.20mm (16 Lines)
Option:
An amazing option for classic lash sets to create a more dramatic, bolder look with about 70% less weight. They are specially designed with a flat shape to provide black finish that weighs about half as much as a traditional round classic fiber.
Flat lashes are more flexible than classic lashes of the same "diameter" or "thickness," and create a uniquely bold classic look.
Why you need Shulashes?
Stable Curl. Curl and thickness stable up to 3 years.
Foil Strips. No residues, easy to tear off.
Improved Technology. Brown tape, quick to pick off.
No Kink. Loose natural, all same length.
More Thick. Even ends, denser roots.
Please note that our DD curl is very curly, for more natural look we suggest CC, C and D curls. Each pack contains 1 tray of lash(16 Lines).