Lash Glue/Adhesive Retention Bundles
( 3 reviews )

over 5 kits $26.99, go wholesale >>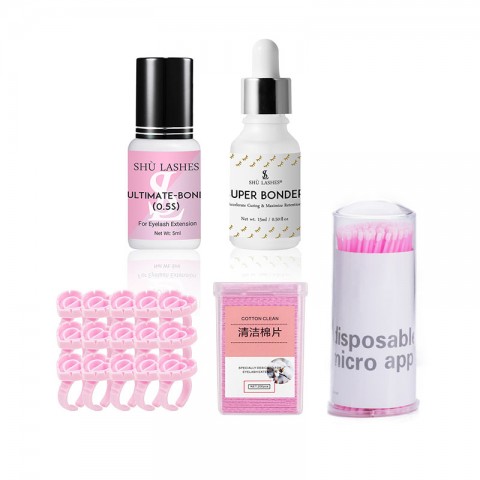 Lash Glue/Adhesive Retention Bundles
Shu Lash Glue Bundles includes:
- includes bestselling Shu Lash products
1 x Ultimate Bond Lash Glue/Adhesive 0.5S (5ml)
1 x Super Bonder For Lash Extensions (15ml)
1 x Blooming Glue Ring Holder 100pcs
1 x Glue Cleaning Wipes (Lint Free) 180pcs
1 x Disposable Micro Brushes Swabs 100pcs
Please select the lash kit you require when you buy eyelash extension kit. Delivery charges apply. Please note that the photos are just for the illustrative purposes and actual contents may vary.