Premade Volume Fans 5D Long Stem (12 Lines)
( 2 reviews )

over 5 trays $6.99, go wholesale >>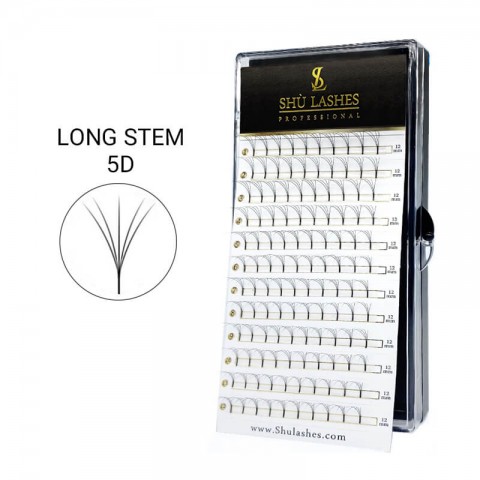 Premade Volume Fans 5D Long Stem (12 Lines)
Option:
You want to give your clients beautiful, full volume lashes, and now you can - even if you have only had classic lash training, or are still working on perfecting your hand-made fans.
Why you need Shulashes?
Stable Curl. Curl and thickness stable up to 3 years.
Foil Strips. No residues, easy to tear off.
Improved Technology. Brown tape, quick to pick off.
No Kink. Loose natural, all same length.
More Thick. Even ends, denser roots.
Each pack contains 1 tray of lash(12 Lines).