Wholesale Easy Fast Fanning Lash Extensions (16 Lines)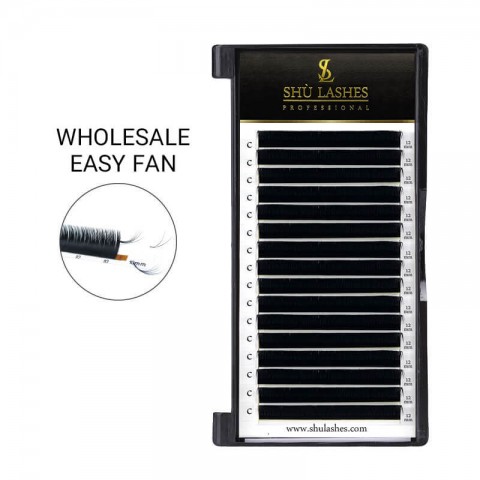 Wholesale Easy Fast Fanning Lash Extensions (16 Lines)
Option:
This product has a minimum quantity of 5
These Volume Lashes literally fan themselves, enabling stylists at all skill levels to create Russian volume fans by picking up the desired number of lashes to easily create volume
Why you need Shulashes?
Stable Curl. Curl and thickness stable up to 3 years.
Foil Strips. No residues, easy to tear off.
Improved Technology. Brown tape, quick to pick off.
No Kink. Loose natural, all same length.
More Thick. Even ends, denser roots.
Please note that our D curl is very curly, for more natural look we suggest CC and C curls. Each pack contains 1 tray of lash(16 Lines).